AddSecure Group AB, reg.nr. 559210-7402, of de dochteronderneming van de AddSecure Group AB waarmee u een klantrelatie hebt, is de verantwoordelijke voor de verwerking van uw persoonsgegevens. Wij respecteren en beschermen uw privacy, en willen dat u zich veilig voelt, wanneer wij uw persoonsgegevens verwerken. De verwerking van persoonsgegevens is altijd in overeenstemming met de toepasselijke wetgeving, waaronder de Algemene verordening gegevensbescherming (2016/679) ("AVG") en andere toepasselijke nationale wetgeving inzake gegevensbescherming.
Privacybeleid
AddSecure Privacy Policy – English (master version)
AddSecure Integritetspolicy – Swedish (translation)
Personvernerklæring for AddSecure – Norwegian (translation)
AddSecuren Tietosuojakäytäntö – Finnish (translation)
Politique de confidentialité d'AddSecure – French (translation)
AddSecure Privacybeleid – Dutch (translation)
AddSecure Datenschutzrichtlinie – German (translation)
AddSecure Privatlivspolitik – Danish (translation)
Polityka prywatności firmy AddSecure – Polish (translation)
Política de privacidad AddSecure – Español (Traducción Española)
Het privacybeleid geldt voor AddSecure Group AB en haar dochterondernemingen, zoals van toepassing, vermeld in de tabel op www.addsecure.com/about-us/data-protection/
Cookies
Wij gebruiken cookies op onze website om de kwaliteit van uw surfervaring te verbeteren. Een cookie is een tekstbestand dat wordt opgeslagen op uw computer of mobiele apparaat. Het cookiebeleid legt uit welke soorten cookies wij gebruiken, welke informatie wij verzamelen met behulp van cookies, hoe die informatie wordt gebruikt en hoe u uw cookievoorkeuren kunt beheren.
Verwerkersovereenkomst persoonsgegevens
Als onderdeel van het aanbod van AddSecure kunnen verschillende mobiele app-services of webgebaseerde services worden opgenomen. Wanneer AddSecure persoonsgegevens verwerkt in opdracht van haar klanten, wordt AddSecure een Verwerker van persoonsgegevens. De verantwoordelijkheden die AddSecure heeft als Verwerker van persoonsgegevens, zijn geregeld in een Verwerkersovereenkomst persoonsgegevens. De volgende Verwerkersovereenkomsten persoonsgegevens zijn bijlagen bij de hoofdovereenkomst, zoals van toepassing is.
Personal Data Processor Agreement – AddSecure AddView
Personal Data Processor Agreement – AddSecure Link Manager
Personal Data Processor Agreement – AddSecure Co-Driver Weboffice
Personal Data Processor Agreement – AddSecure Responder
Personal Data Processor Agreement – AddSecure Smart Rescue My Position
Personal Data Processor Agreement – AddSecure Smart Rescue Safe Alarm and AddSecure Smart Rescue Safe Central
Personal Data Processor Agreement – AddSecure TeleCall and AddSecure TeleCall Cloud
Contact
Als u vragen hebt over de verwerking van persoonsgegevens door AddSecure, neem dan gerust contact op met ons gegevensbeschermingsteam op:
AddSecure Group AB
Telefonvägen 26
SE-126 26 Hägersten, Sweden
www.addsecure.com
[email protected]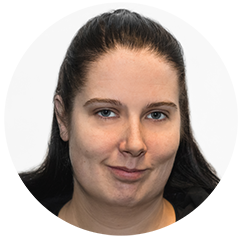 Kiki Lehto
Data Protection Officer, AddSecure
[email protected]