Verbind een groot aantal apparaten
AddSecure Link is een mobiele en VPN-connectiviteitsoplossing voor grote klanten en IoT-systeemintegratoren. Creëer een veilige en private cloud en beheer de simkaarten van uw klanten in ons platform voor 2G, 3G, 4G, Smalle band en LTE-M-dekking met meerdere provider-ondersteuning in heel Europa en met de grote providers buiten Europa, voor wereldwijde dekking. Link biedt een complete communicatie-infrastructuur voor simkaarten, toegang op afstand en monitoring van veilige kritieke communicatie van installaties in alle soorten omgevingen.
Gemakkelijk te beheren
Een hoog niveau van automatisering maakt complexe IP-technologie beschikbaar voor iedereen.
Volledige controle
Biedt een snel en duidelijk overzicht van alle verbindingen en verbonden apparaten.
Schaalbaar
Schaalt uw privénetwerken wanneer de behoeften veranderen.
Beveiligde verbindingen
Onzichtbaar en zonder lekken
Efficiënt en milieuvriendelijk
Zo gemakkelijk te beheren dat het daadwerkelijk wordt gebruikt, bezoeken ter plaatse behoren mogelijk tot het verleden.
AddSecure Link is gecreëerd voor klanten of applicatieproviders met klanten, die effectieve, veilige en robuuste communicatie nodig hebben tussen apparatuur en faciliteiten die ver weg zijn en die de complexe technologie achter veilige communicatie niet willen beheren.
Typische gebruikers zijn:
• Systeembeheerders met verschillende faciliteiten om te monitoren en te optimaliseren.
• Vastgoedbeheerders met faciliteiten verspreid over een geografisch gebied.
• Service- en bedrijfspersoneel dat elektriciteit, communicatie, gebouwbeheer, watervoorziening of afvalwater moet controleren, reguleren en bewaken.
Zo eenvoudig als 1, 2, 3
Installeer uw privénetwerk (VPN) in enkele minuten, zelfs zonder IP-vaardigheden en kennis.
Bestel en activeer simkaarten met uw profiel en abonnementstype via het webportaal.
Verbindingstoegangen en certificaten delen vanuit het webportaal.
Link Secure SIM
De Secure simkaarten van Link zijn verbonden met een Link Network (IP VPN, zie hieronder) in de AddSecure Link-service. Het mobiele abonnement werkt op 2G-, 3G-, 4G- en NB-IoT-netwerken met bijna alle operators in Europa en met de grote providers buiten Europa, voor wereldwijde dekking. De Secure sim maakt gebruik van het toegangspunt (APN) van AddSecure Link, die dataverkeer scheidt van de rest van het mobiele dataverkeer. Het stuurt al het dataverkeer naar de poort van AddSecure, die automatisch vaste IP-adressen toewijst en ervoor zorgt dat alle data automatisch in het juiste Link-netwerk terecht komen. Het dataverkeer in het mobiele netwerk is altijd veilig omdat het versleuteld is—normaliter AES256-versleuteling op het 4G-netwerk.
Privénetwerken
Eén van de uitdagingen van het creëren van een IoT-oplossing is beveiliging. Het toevoegen van lagen van beveiliging als een bijkomstigheid kan moeilijk blijken te zijn. AddSecure-link maakt het vanaf de start eenvoudig om in enkele minuten een compleet privénetwerk (VPN) te creëren, die alle apparaten en systemen omvat die geacht worden te communiceren. Het netwerk is compleet geïsoleerd van ander internetverkeer en gesloten voor onbevoegde gebruikers en apparaten. Meerdere privénetwerken kunnen worden gecreëerd en beheerd om tegemoet te komen aan de scheiding van de verschillende eindklanten van een partner, of scheiding van verschillende soorten verkeer en systemen.
Het webportaal Link Manager
In het webportaal Link Manager zijn alle tools beschikbaar die nodig zijn om uw netwerk en verbindingen tot stand brengen en te beheren. De gebruikersinterface is intuïtief, met duidelijke begeleiding, en maakt gebruik van een hoog niveau van automatisering, het beperken van het risico van menselijke fouten en daarmee het verhogen van de veiligheid in de geïmplementeerde oplossingen.
Eenvoudig te beheren – een compleet overzicht van verbindingen, simkaarten en data plannen. Bestel nieuwe simkaarten, start, verander en annuleer abonnementen met een paar muisklikken.
Eenvoudig te beheren – één tool voor SIM-kaarten, dataverkeerbeheer en netwerkbeheer, een completer beeld dan standaard tools voor sim beheer.
Volledige controle – het overzicht in Link Manager biedt mogelijkheden om kosten en datavolumes op te volgen. Het instellen van een vaste datalimiet per apparaat is eenvoudig, waardoor volledige kostenbeheersing wordt gegarandeerd en u niet voor verrassingen komt te staan.
Schaalbaar – Mogelijkheid om netwerken en verbindingen te installeren, nieuwe simkaarten en VPN-certificaten te bestellen, binnen handbereik.
Gerelateerde producten en diensten
AddSecure Link Go is een plug-and-play oplossing voor bedrijven die een snelle en eenvoudige start willen in verbonden apparaten en systemen.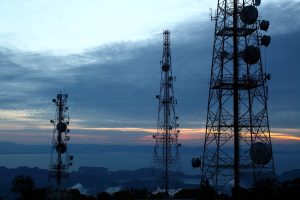 AddSecure radiocommunicatie is speciaal ontworpen voor klanten die veilige, betrouwbare communicatie nodig hebben op moeilijk bereikbare locaties.