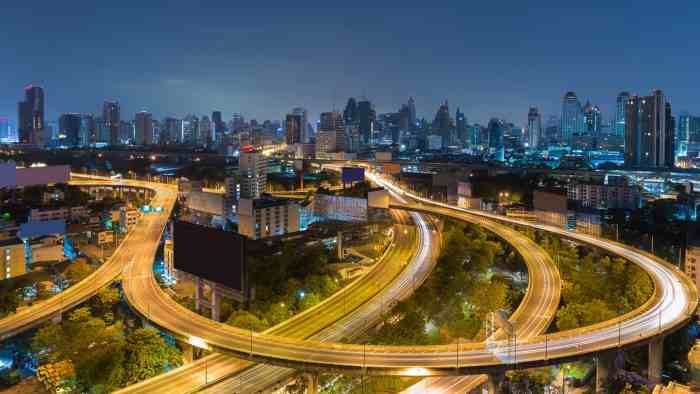 Nederland staat voor de uitdaging om snelle, betrouwbare en veilige mobiele communicatie aan te bieden. Op 25 juli jongstleden ontvingen de telecomaanbieders KPN, T-Mobile en Vodafone-Ziggo frequentieruimte om 5G-communicatie aan te bieden aan bedrijven, organisaties en consumenten. Samsung kondigde zelfs een onderzoek aan naar het 6G-netwerk van de toekomst. Door hierop in te springen kan Nederland leidend blijven voor digitale innovaties voor zorg, landbouw, onderwijs, maakindustrie en mobiliteit.
Oude netwerken verdwijnen
De oude 2G- en 3G-netwerken worden gefaseerd uitgeschakeld in Nederland. Zo heeft KPN het voornemen om vanaf 2022 te stoppen met 3G. Voor het verkrijgen van extra capaciteit voor het snel stijgende dataverbruik op het 4G-netwerk zullen andere providers snel volgen. De noodzaak tot uitbreiding van de capaciteit is aanwezig. Wat gebeurt er als verouderde technologie ervoor zorgt dat vitale data onze alarmcentrales niet meer bereikt? Of wanneer onze watervoorziening wordt bedreigd? Technologische ontwikkelingen dwingen ons om vitale communicatie te beveiligen, zeker als meer aanbieders uit de telecommarkt begin 2022 gaan deelnemen aan de volgende frequentieveiling voor snelle mobiele communicatie.
Groot potentieel
Het 5G-netwerk biedt een groot potentieel, waarbij de betrouwbaarheid van maatschappelijk vitale diensten toeneemt. Ook slimme technologie (IoT) krijgt een grote impuls, op weg naar een toekomst waarin min of meer alles met elkaar verbonden is. Aanpassing is vereist om deze levens- of bedrijfsvitale technologie veilig te stellen.
We hebben het vaak over het grenzeloze potentieel van het 5G-netwerk, óók voor beveiligingsbedrijven die de infrastructuur leveren. Vitale communicatie wordt betrouwbaarder, waardoor maatschappelijke alarmdiensten beter kunnen functioneren. Daarnaast zal slimme technologie (IoT) een grote opleving geven voor een toekomstige, mobiele samenleving.
Laten we een voorbeeld nemen aan Zwitserland, dat na sluiting van de PSTN- en 2G-netwerken direct alle oude technologie verving. De veiligheidssector in Nederland voert al langer het debat hoe ervoor te zorgen dat vitale communicatie geen gevaar loopt. Werk de huidige tekortkomingen van ons alarmnummer weg, voor brandweer, ambulance, politie én persoonlijke alarmen.
Welke vraag ligt voor ons?
De Nederlandse veiligheidssector staat voor een uitdaging. Verouderde analoge apparatuur voor alarmmeldingen wordt vervangen. Communicatie over de noodzaak hiervan wordt essentieel. Deze kennis bij bedrijven, organisaties en overheden zorgt ervoor dat we hogere eisen kunnen stellen aan fabrikanten en systeemleveranciers. Alleen dan blijven we voorop lopen in een steeds veiliger wordende, mobielere samenleving.
Hoe gaan we te werk?
Moderne communicatietechnologie kan ondersteunen om oudere alarmsystemen te updaten met actuele apparatuur en digitale oplossingen. Hiermee stellen we de toekomst van vitale communicatie veilig. Organisaties verkrijgen de mogelijkheid om hun bedrijfsvoering te stroomlijnen en hun kosten te verlagen. Nieuwe technologie maakt bewaking en bediening op afstand mogelijk. Daarnaast is het updaten van onze oude alarmsystemen ook nodig om te voldoen aan de wettelijke verordening van de Europese Commissie. Deze bepaalt dat gecertificeerde alarmsystemen in 2021 getest moeten worden om veiligheidsrisico's te bewaken. Zorg er dus voor dat in Nederland toekomstbestendige, veilige en betrouwbare beveiligingsoplossingen worden geboden.
Waar beginnen we?
Samenwerking met de beveiligingssector is cruciaal om onze samenleving veiliger te maken. We staan voor de uitdaging om versneld te analyseren hoeveel gebruikers daadwerkelijk hun vitale (alarm)communicatie moeten bijwerken en digitaliseren. Dit biedt kansen op een gestroomlijnde technologische transitie, die soepel, veilig en snel kan verlopen.
We verwelkomen de volgende generatie netwerken en digitale oplossingen. Het is tijd om daadkrachtig onze vitale communicatie veilig te stellen, nog voordat de analoge technologie wordt stilgelegd. We kunnen het ons niet veroorloven om op toeval te vertrouwen dat een alarm de juiste bestemming bereikt wanneer communicatie vitaal is.
Willem L. Harthoorn, Sales director at AddSecure