Elevator alarms designed to solve the challenges of the future
As the fixed landlines are modernized and the cellular networks evolve, today's analog elevator alarms are no longer reliably transmitted to the alarm receiver. Our digital elevator alarm communications solution is compatible with all alarm panels and supports market leading alarm protocols.
Our services for alarm transmission monitor and forward elevator alarms and error messages to the alarm recipient. With cellular alarm communications, you can quickly and easily acquire a solution that meets the strictest safety requirements. Our customers have high standards, so we offer alarm communications with the option of two-way voice transmission and secure emergency communication via cellular networks. And critical alarms are sent within a few seconds to the selected alarm recipient.
The services monitor communications between your alarm system and the selected alarm recipient all day long and warn of system changes immediately.
Our elevator communications meet, and in many cases exceed, all applicable directives and standards for elevator alarms. For example, we monitor communications three times more frequently than the EU requirements for elevator alarms. You can also connect the terminal to a fixed IP address as a secondary communication path.
Overview and increased security
As well as our alarm services, we can make life even more secure for you and your customers with our additional services. These give you greater flexibility in monitoring and controlling your alarm systems and error messages. Remote service enables troubleshooting and access to external equipment. Read more about AddView and Remote Service.
Complete overview and control over your security systems via mobile and web.
The ability to fully monitor your facility even when you can't be onsite is given to you with AddSecure Remote Service. Via a secure connection,…
Leading provider in the market
Offering digital alarm monitoring and voice communication via 4G
Monitor communications frequently
Monitor communications between you alarm system and the selected alarm recipient all day long and warn of system changes immediately
Overview and increased security
With our additional service we can make life even more secure for you and your customers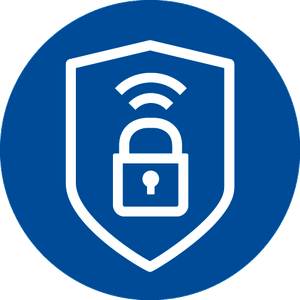 "We have a screen that's up and running all the time, where we can keep full track of every alarm. I find the admin function very nice – you can easily add and remove users and notifications according to what you need. If we need help with anything, we always know who to contact."
Lars Erik Hall, Chief of Electronics, Østfold municipality