Airborne DC Dual
Two communication routes and multiple connection interfaces. For installation in a control panel or its own enclosure. The Airborne DC Dual is a terminal for anyone who needs or requires alarm communication via two independent alarm transmission routes. It is recommended for use in applications with strict demands on availability.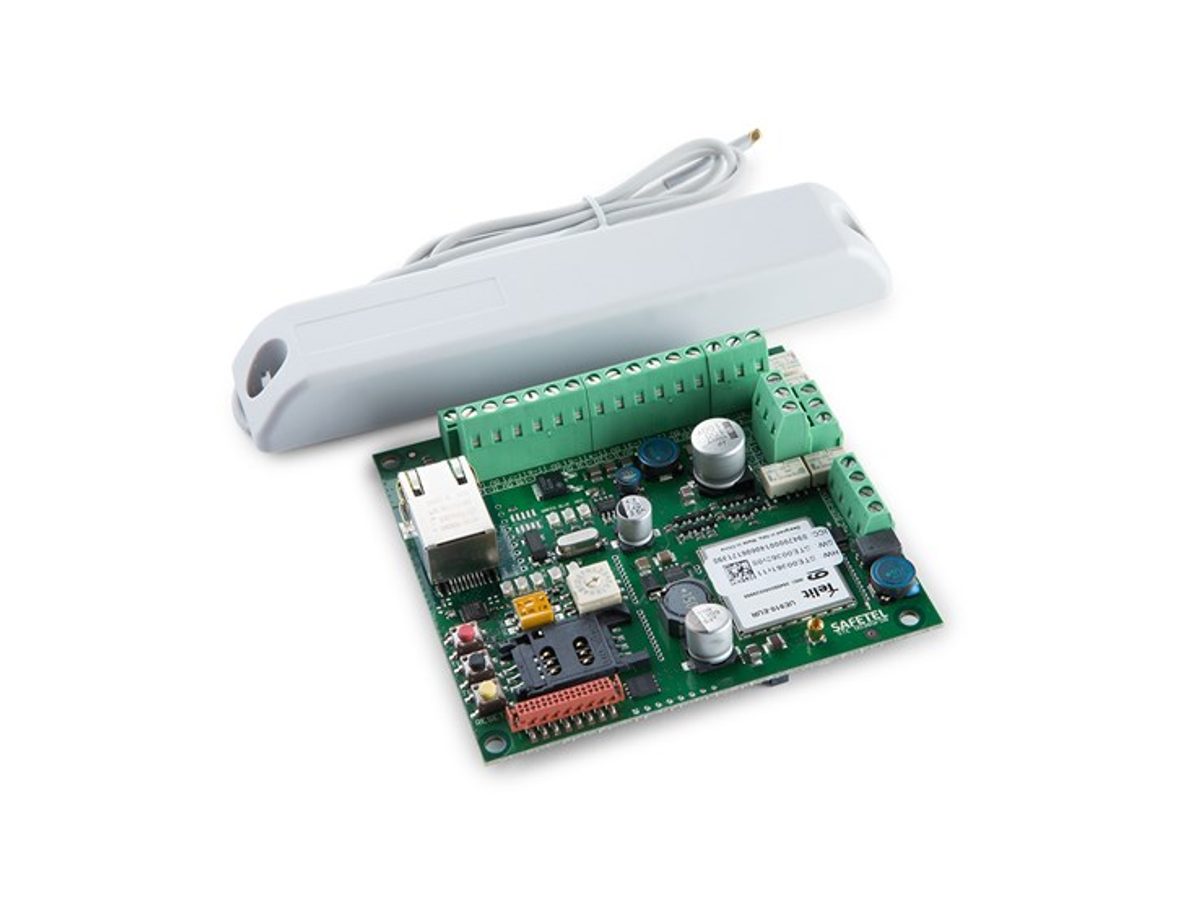 The Airborne DC Dual uses the mobile network (2G/4G) together with a fixed IP connection to ensure a link with maximum availability and security.
The Airborne DC Dual is designed for the serial transmission of, for example, SIA from intruder alarms or ESPA-444 from fire alarm systems. Analog protocols based on dialing tones, such as Contact ID and Robofon, are digitized prior to alarm transmission. With 16 inputs and 4 relay outputs, this terminal covers most needs in secure alarm transmission.
Benefits
Available in several sizes, with or without an enclosure and battery backup

Quickly and easily installed